Green Sensation is four products in one
Thanks to its unique mix of qualities, Green Sensation is a complete solution for growers. It replaces four other products, so you don't have to buy those separately anymore. That means you can save a lot of money, while getting the best out of your plants.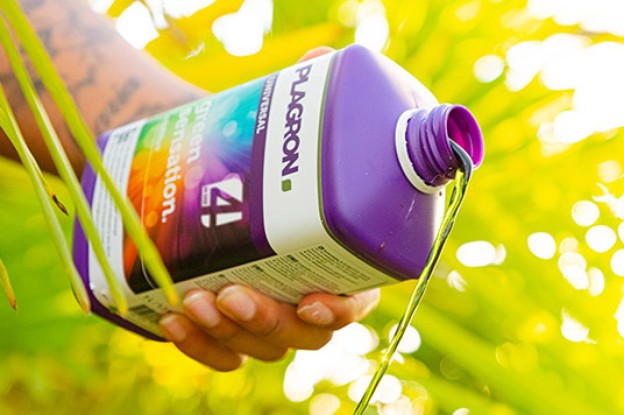 4-in-1: Improves flowering, resistance, soil and yield
Green Sensation combines four positive effects in one bottle! It improves flowering, resistance, soil and yield. This replaces four separate elements in your grow.
Improves flowering
To develop the best end result, a plant needs more phosphorus (P) and potassium (K) in the flowering phase. Green Sensation supplies the ideal ratio of PK to guarantee the best end result of your grow.
Increases resistance
Green Sensation helps the plant to develop stronger cell walls and more organic material. This makes your plant firmer and physically stronger, which is essential to a good end result.
Improves soil
Green Sensation contains ingredients that are active in the soil around the roots of your plant.
Maximizes the yield
Green Sensation ensures that the sap flow in the plant gets the right nutrients to start the processes that lead to the best yields.