Best organic nutrients – as voted by you
July 20, 2023
There's nothing we value more than the opinion of you, the passionate grower. That's why it makes us extra proud to announce that our organic nutrients won this year's GrowDiaries awards. You also voted for us as the runner up for best nutrients brand overall. Thank you so much!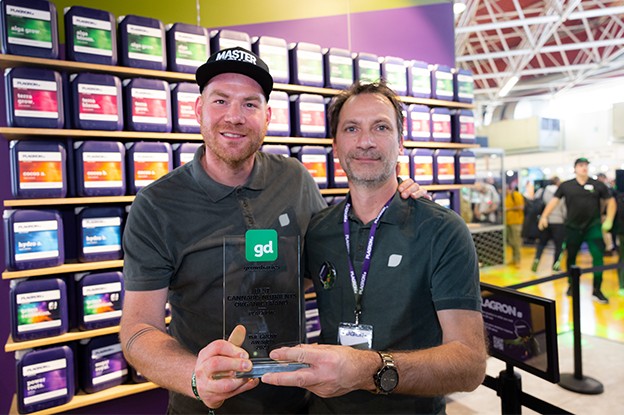 As you know, our end goal is helping you achieve legendary results. We're very happy to see that so many of you are already making this happen with our organic products. Want to find out for yourself why so many growers voted for these products? Just look for the CU logo on our bottles and cans. All products with this logo are certified organic. Many of our additives, like Green Sensation and Sugar Royal, also show great effects when combined with our organic base nutrients Alga Grow and Alga Bloom. These additives also won't harm the soil life. There's a reason why we also came second best overall!
P.S. If you're in Europe, you can claim our 32-page Starter guide with organic nutrients to find out what the hype is all about.